Selfie Booth - The Ultimate Way to Capture Memorable Moments
Jun 28, 2023
Photo Booths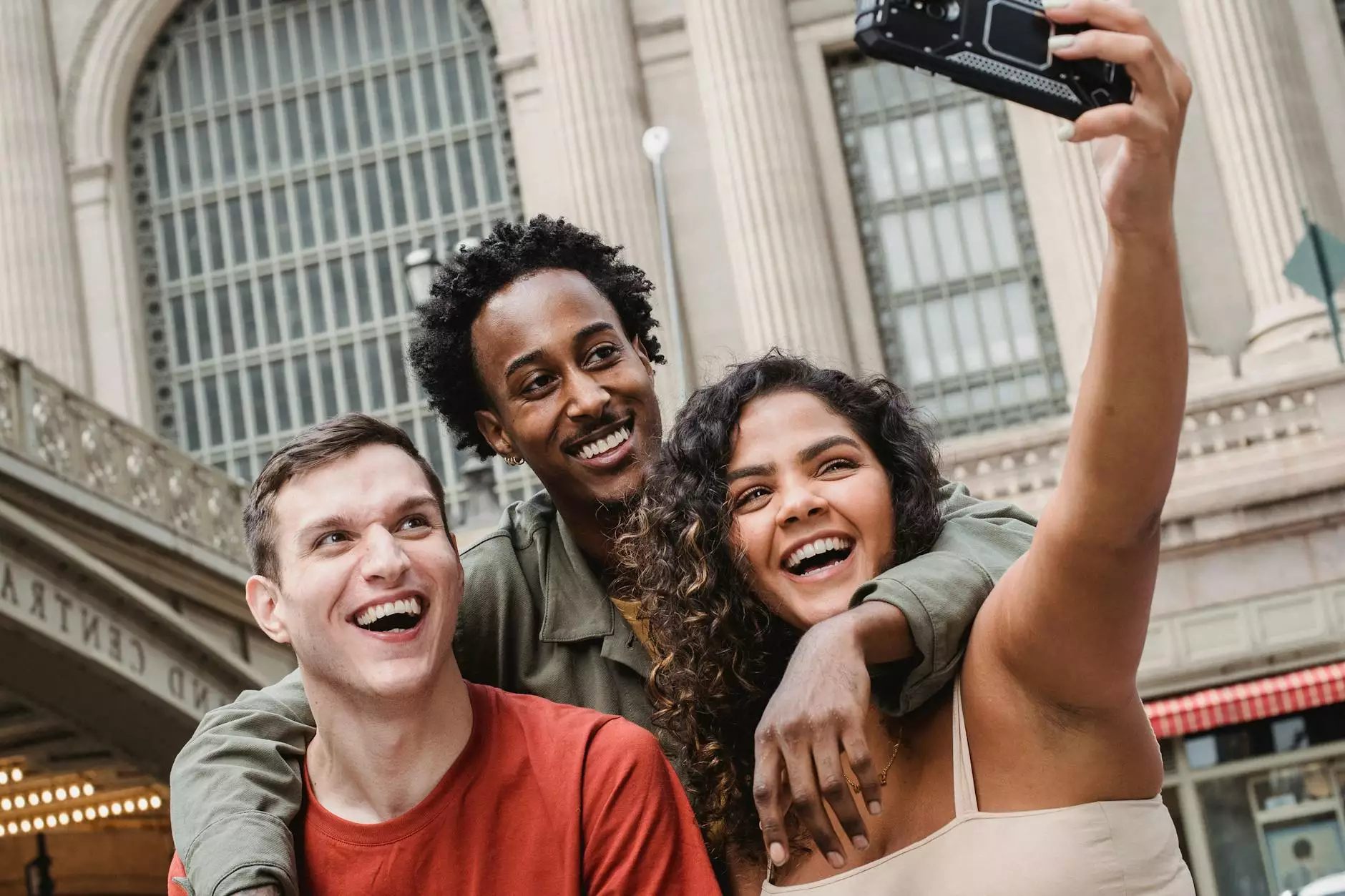 Introduction: Fototastic Events
Welcome to Fototastic Events, your go-to source for top-of-the-line event photography solutions. As leaders in the eCommerce & Shopping category, we take pride in delivering exceptional experiences to our clients. Our Selfie Booth is the latest addition to our comprehensive range of services, designed to make your event truly unforgettable.
Why Choose Fototastic Events' Selfie Booth?
When it comes to capturing joyful memories, our Selfie Booth stands head and shoulders above the rest. Here's why:
1. Cutting-Edge Technology
Our Selfie Booth features state-of-the-art technology, ensuring stunning image quality and instant photo prints. With high-resolution cameras and professional lighting, every shot will be picture-perfect.
2. Customized Branding
We understand the importance of personalization. That's why our Selfie Booth offers a range of branding options to match the theme and style of your event. From custom backdrops to branded photo frames, we've got you covered.
3. Variety of Props and Accessories
No photo booth experience is complete without a wide selection of props and accessories. Fototastic Events' Selfie Booth offers an extensive range, allowing your guests to express their creativity and have a blast capturing unique moments.
4. Instant Social Sharing
Don't wait to share your special moments. Our Selfie Booth enables instant photo sharing on various social media platforms. Your guests can instantly upload their photos, tagging your event and spreading the excitement.
5. Friendly and Professional Staff
At Fototastic Events, we believe in delivering exceptional service. Our Selfie Booth experiences are accompanied by friendly and professional staff who will ensure everything runs smoothly, helping your guests make the most of their time.
Perfect for Any Event
Our Selfie Booth is versatile and can be adapted to suit any occasion:
1. Weddings and Engagements
Capture the love and happiness of your special day with our Selfie Booth. It's a great way to engage your guests, create lasting memories, and provide them with a memento to take home.
2. Corporate Events
From conferences to product launches, our Selfie Booth adds an element of fun to any corporate event. It encourages networking, increases brand awareness, and leaves a lasting impression on attendees.
3. Birthdays and Celebrations
No birthday party or celebration is complete without our Selfie Booth. It provides entertainment for guests of all ages, ensures laughter and candid moments, and leaves everyone with cherished memories.
4. Festivals and Community Gatherings
Bring your community together with the interactive experience of our Selfie Booth. It's a fantastic way to engage attendees, promote local events, and create a buzz on social media.
Book Fototastic Events' Selfie Booth Today
Ready to enhance your event with the ultimate selfie experience? Contact Fototastic Events today to book our Selfie Booth. Our team of experts is ready to assist you and make your event an unforgettable success. Don't miss out on capturing those remarkable moments!
Conclusion: Fototastic Events - Your Partner in Memorability
Fototastic Events is your trusted partner when it comes to creating lasting memories. Our Selfie Booth is just one of the many awe-inspiring solutions we offer to ensure your event shines bright. Choose Fototastic Events and discover the difference quality and excellence can make.