Candy & Dessert Buffets
Jan 25, 2018
Events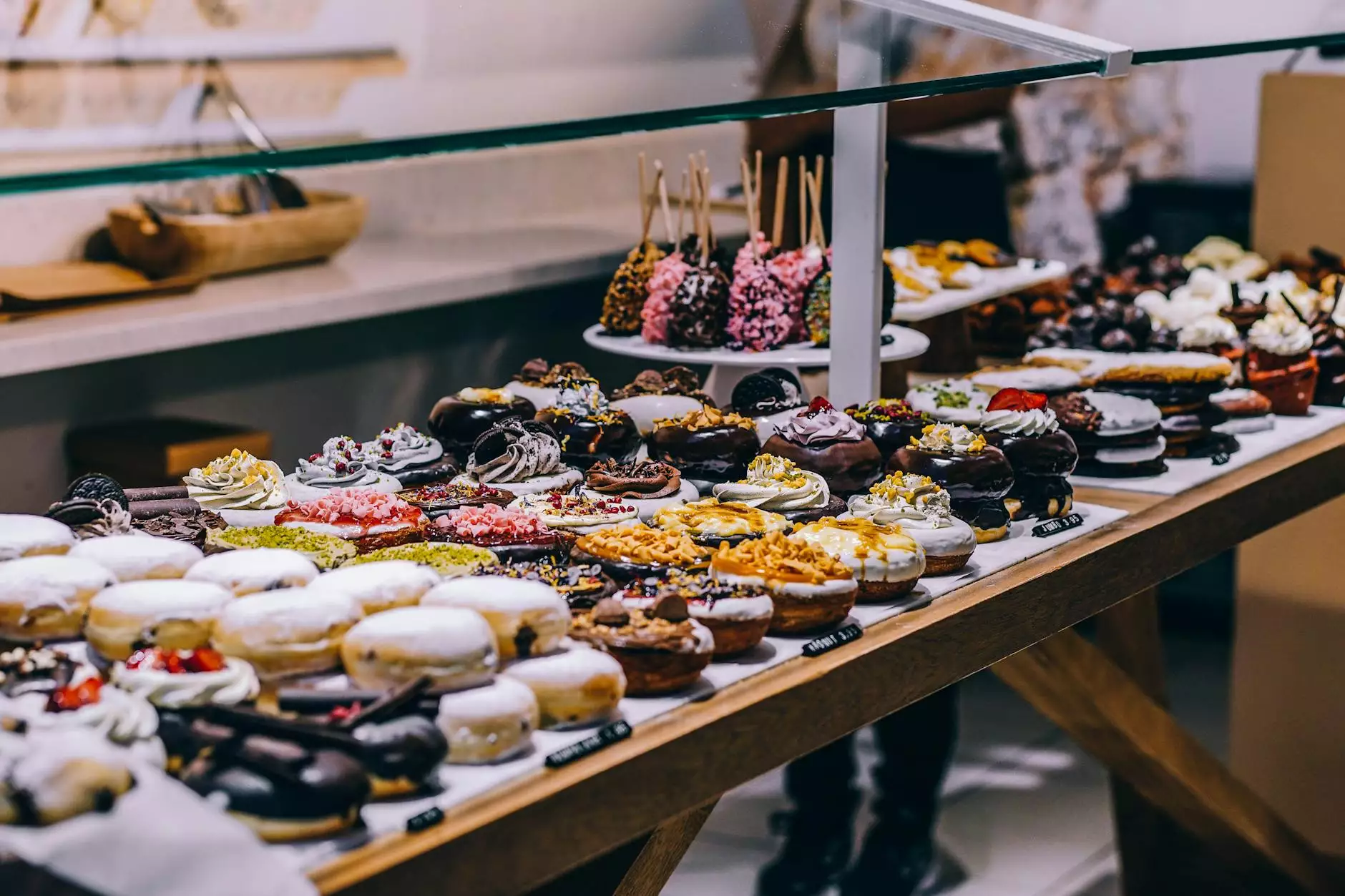 Welcome to Fototastic Events
Welcome to the world of sweet indulgence! At Fototastic Events, we offer exquisite Candy & Dessert Buffets that will leave your guests in awe. Whether you are hosting a wedding, party, or corporate event, our stunning displays and delectable treats will make a lasting impression.
Creating Sweet Memories
At Fototastic Events, we believe that every event should be a delightful experience for all senses. Our Candy & Dessert Buffets are carefully curated to create a sweet haven that complements your event's theme and captivates your guests.
Indulge in a world of flavors and colors as you explore our extensive selection of mouth-watering candies, decadent desserts, and irresistible treats. From classic favorites to trendy confections, we offer a wide range of options to satisfy even the most discerning sweet tooth.
The Perfect Blend of Taste and Visual Delight
Our Candy & Dessert Buffets not only taste heavenly but also mesmerize with their visually stunning displays. Our talented event planners and designers work closely with you to create a customized buffet that aligns perfectly with your event's aesthetic.
From elegantly arranged candy jars and tiered dessert trays to beautiful floral arrangements and themed decorations, every element of our buffets is meticulously thought out to create a truly enchanting experience.
Unmatched Event Planning Services
At Fototastic Events, we know that planning an event can be stressful. That's why our team of experienced event planners is here to guide you every step of the way. From initial concept development to final execution, we ensure a seamless and stress-free experience.
Our dedicated team will work closely with you to understand your vision and bring it to life. We take care of all the details, including venue setup, coordination with vendors, and timely delivery, so that you can relax and enjoy your event to the fullest.
Why Choose Fototastic Events?
1. Exquisite Selection
We take pride in offering an exquisite selection of candies, desserts, and treats. Our team scours the market for the finest ingredients, ensuring that every bite is a burst of flavor and indulgence.
2. Attention to Detail
Our meticulous attention to detail sets us apart. From the arrangement of candies to the placement of decorations, we leave no stone unturned to create a visually captivating buffet that delights both the eyes and the taste buds.
3. Personalized Experience
Every event is unique, and we strive to make it truly special. Our event planners will work closely with you to understand your preferences, theme, and budget, ensuring a personalized experience that exceeds your expectations.
4. Professional Service
With Fototastic Events, you can expect top-notch professionalism from start to finish. Our team is dedicated to providing exceptional service, ensuring that your Candy & Dessert Buffet is flawlessly executed and leaves a lasting impression on your guests.
5. Unforgettable Memories
Our ultimate goal is to help you create unforgettable memories. We believe that every event should be an experience that lingers in your guests' hearts long after it's over. With our Candy & Dessert Buffets, you can be assured of an event that will be talked about for years to come.
Contact Us
Ready to indulge in the sweetest experience of your life? Contact Fototastic Events today to discuss your Candy & Dessert Buffet needs. Our team is excited to bring your vision to life and make your event a sugary sensation!