Corporate Events Photo Booths - Marketing & Branding
Oct 31, 2020
Events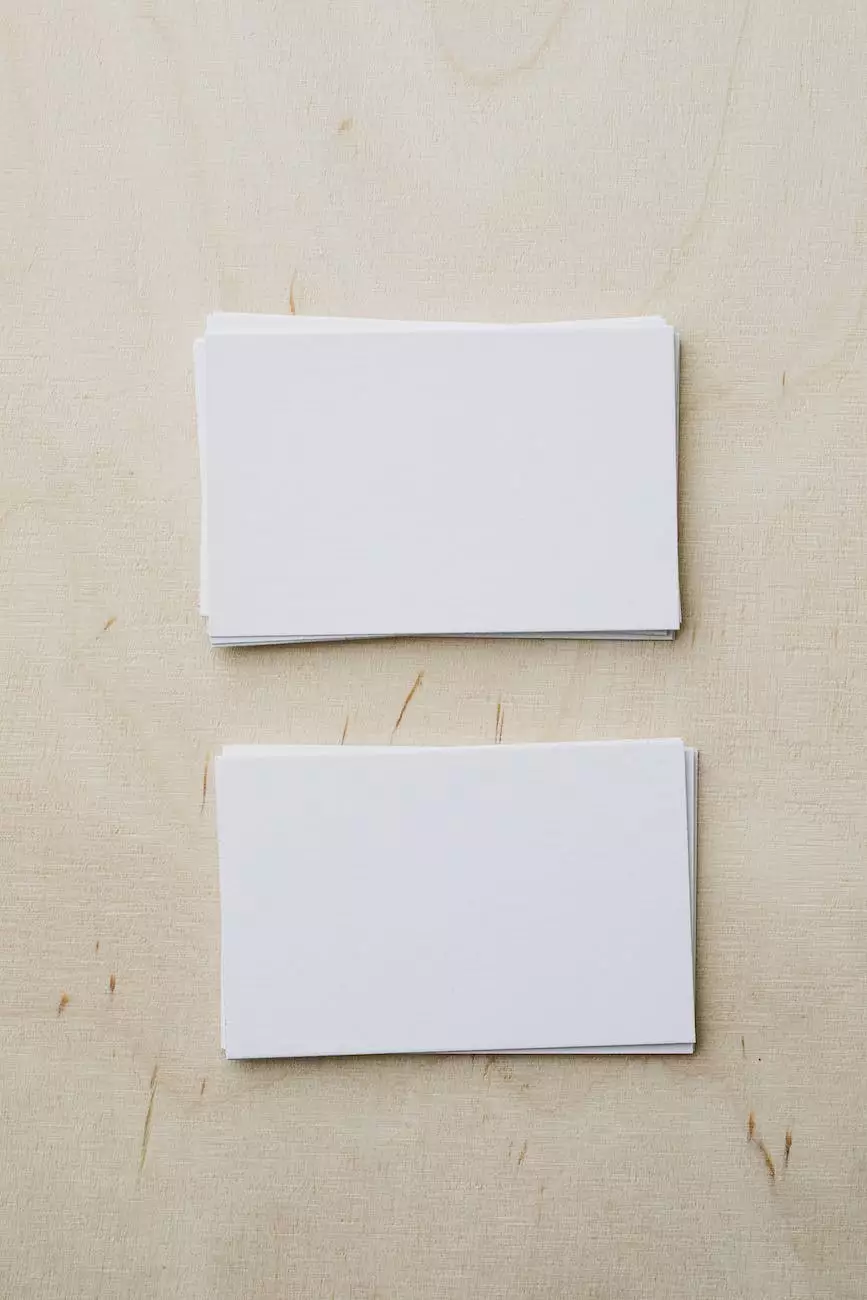 Capture the Magic of Corporate Events with Fototastic Events
Are you planning a corporate event and looking to leave a lasting impression on your attendees? Look no further than Fototastic Events, the leading provider of corporate event photo booths in the industry. Our team is dedicated to making your event a memorable experience, while also boosting your marketing and branding efforts.
The Importance of Corporate Event Photo Booths
Corporate events provide a unique opportunity to showcase your brand, engage with potential clients, and create lasting memories. With Fototastic Events' premium photo booth services, you can take your marketing and branding to the next level. Our state-of-the-art booths are equipped with advanced features, allowing attendees to take high-quality photos that can be instantly shared on social media.
Enhance Your Marketing Efforts
In today's competitive business landscape, it is crucial to stand out from the crowd. Fototastic Events understands the power of visual content in capturing attention and driving engagement. By incorporating our corporate event photo booths into your marketing strategy, you can create shareable content that increases your online visibility and reaches a wider audience. The photos taken at your event can be branded with your company logo, ensuring that your brand message is effectively communicated.
Boost Your Branding
Your corporate event is an excellent opportunity to reinforce your brand identity and build brand loyalty. With Fototastic Events, you can customize the look and feel of the photo booth to align with your brand guidelines. From branded backdrops to custom props and overlays, we provide a range of options to help you create a cohesive brand experience. Our professional attendants are trained to represent your brand and ensure a seamless experience for all attendees.
Why Choose Fototastic Events?
When it comes to corporate event photo booths, Fototastic Events is second to none. Here are some reasons why we are the preferred choice for businesses:
Unparalleled Quality
At Fototastic Events, we believe in delivering exceptional quality in everything we do. Our photo booths are equipped with top-of-the-line cameras and lighting equipment to ensure stunning, high-resolution photos. We also utilize cutting-edge software to enhance image quality, resulting in picture-perfect prints.
End-to-End Solutions
Our team of experts will work closely with you to understand your specific requirements and tailor our services to meet your needs. From initial concept design to event setup and support, we handle every aspect of the photo booth experience, allowing you to focus on the success of your corporate event.
Unforgettable Experience
We believe that every corporate event should leave a lasting impression on attendees. With Fototastic Events' photo booths, your guests will have a fun and interactive experience that they will remember long after the event is over. Our attendants are friendly and professional, ensuring that everyone feels comfortable in front of the camera.
Contact Fototastic Events Today
Ready to take your corporate event to the next level? Contact Fototastic Events today to discuss your specific requirements and learn more about our customizable photo booth packages. We are committed to helping you enhance your marketing and branding efforts, while creating an unforgettable experience for your attendees.