Graduation Announcement Templates
Sep 5, 2023
Events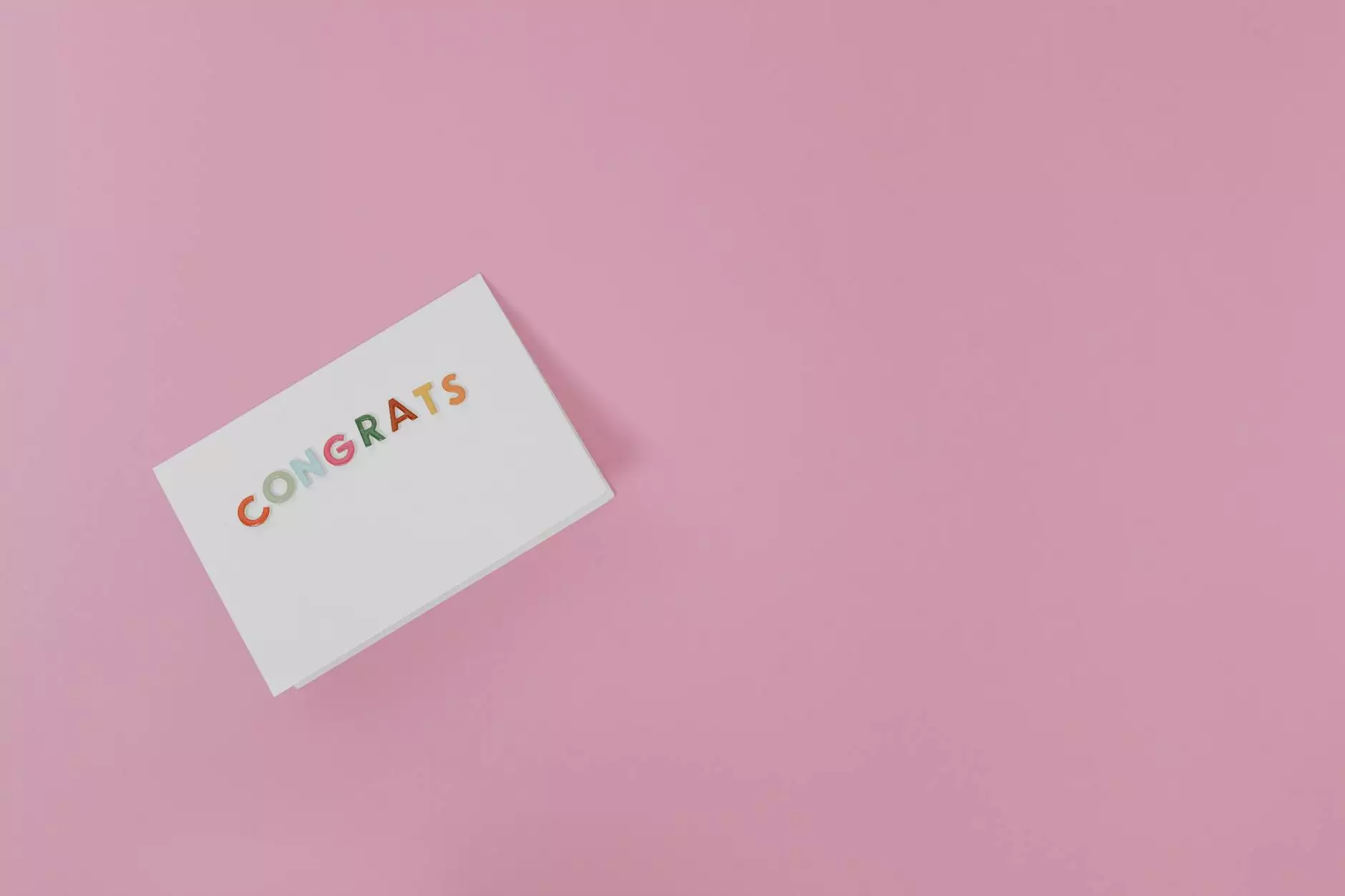 Make Your Graduation Announcement Truly Memorable
Congratulations on reaching this important milestone in your academic journey! Graduating from high school or college is a major accomplishment and a moment worth celebrating. At Fototastic Events, we understand the significance of this special day and offer a wide range of graduation announcement templates to help you share your achievement with loved ones in style.
Personalized Templates for Your Unique Graduation Story
Your graduation announcement should reflect your personality and the unique journey that led you to this momentous occasion. That's why our collection of templates is designed to cater to a variety of styles and preferences. Whether you prefer a classic and elegant design or a more modern and vibrant look, we have the perfect template for you.
Captivating Designs to Showcase Your Accomplishment
Our team of talented designers has crafted captivating templates that celebrate the essence of graduation. From traditional designs featuring graduation caps and diplomas to innovative designs incorporating school colors and themes, you'll find an array of options to choose from. Each template is carefully designed to provide a visually stunning announcement that will leave a lasting impression on your recipients.
Easy Customization to Bring Your Vision to Life
At Fototastic Events, we believe in empowering our customers to add their personal touch to their graduation announcements. Our user-friendly customization tools allow you to easily personalize your chosen template with your own photos, text, and unique details. Whether you want to showcase your senior portrait, highlight your academic achievements, or include a heartfelt message, our customization options make it effortless to bring your vision to life.
High-Quality Printing and Materials
We understand that your graduation announcement is a treasured keepsake, which is why we go the extra mile to ensure the final product is of the highest quality. Our printing process utilizes top-of-the-line technology to produce crisp and vibrant prints, capturing the essence of your selected design. We also offer a wide range of premium paper options to add an extra touch of elegance to your announcements, ensuring that they stand out among the rest.
Fast and Reliable Delivery
We know that timing is crucial when it comes to graduation announcements. That's why we prioritize fast and reliable delivery to ensure your announcements reach your loved ones on time. Our efficient shipping process ensures that your carefully crafted announcements arrive promptly, allowing you and your recipients to revel in the joy of your achievement together.
Customer Satisfaction is Our Priority
At Fototastic Events, customer satisfaction is at the heart of everything we do. We take pride in providing exceptional service and high-quality products to ensure your graduation announcement experience is nothing short of extraordinary. Our dedicated support team is always available to assist you with any questions or concerns you may have, ensuring that your journey from selecting a template to holding the finished announcement in your hands is smooth and memorable.
Order Your Graduation Announcement Template Today
Don't let your graduation go unnoticed. Celebrate your accomplishment with a beautifully designed graduation announcement from Fototastic Events. Browse our extensive collection of templates, customize them to make them uniquely yours, and order with confidence. Make this milestone unforgettable for yourself and your loved ones by sharing the joy through stunning graduation announcements.
Keywords: Graduation Announcement Templates, Graduation Announcements, Personalized Templates, Customization, High-Quality Printing, Fast Delivery, Customer Satisfaction