Tips for a Fab Wedding Photo Booth Experience
Jan 4, 2020
Photo Booths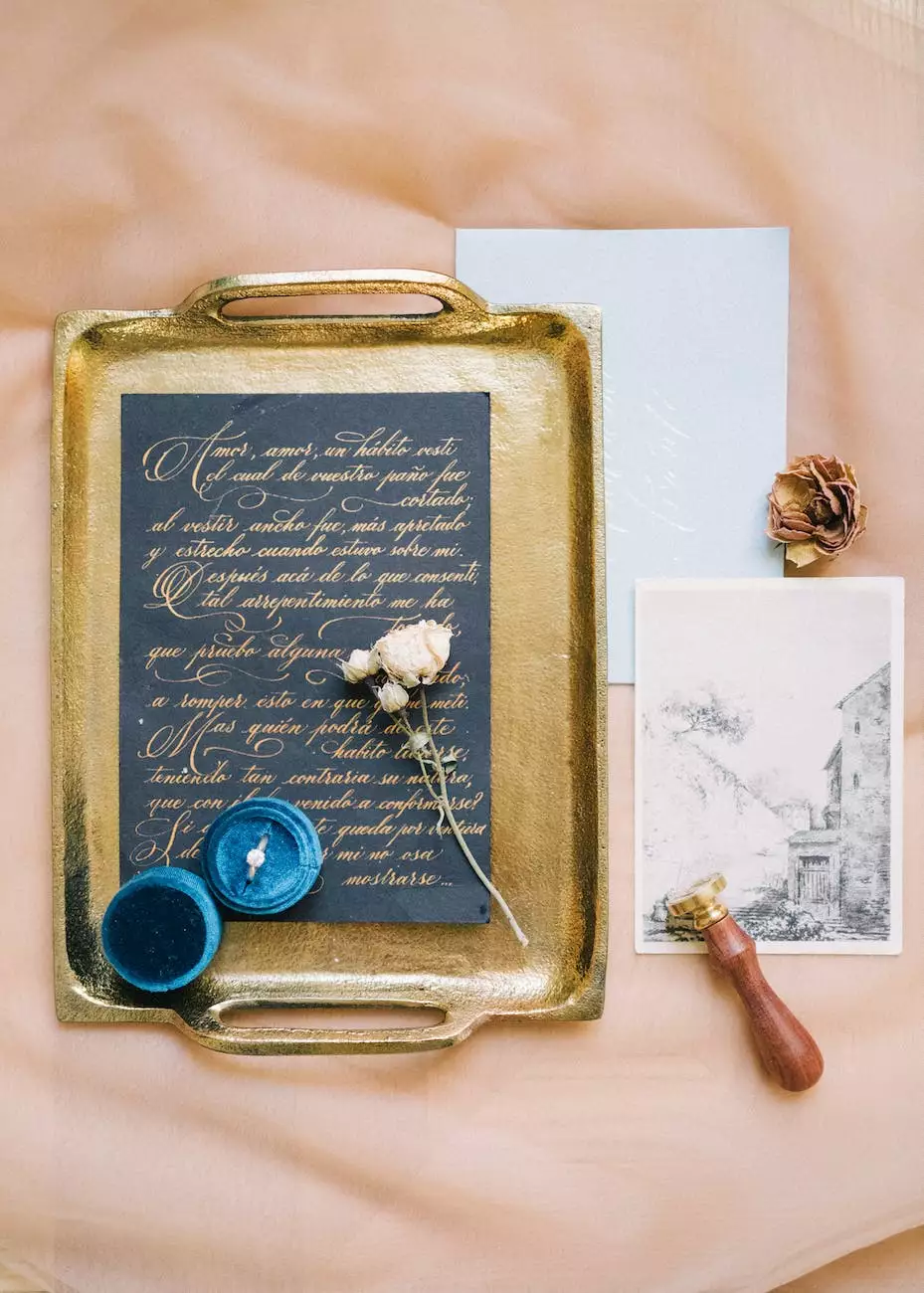 Introduction
Welcome to Fototastic Events, your go-to resource for creating a memorable wedding photo booth experience. Our team of experts has curated a list of essential tips, fun ideas, and expert advice to help you make the most of your wedding photo booth. Whether you're a bride, groom, or wedding planner, these invaluable insights will ensure that your guests have a fabulous and unforgettable time capturing special moments.
1. Choose the Perfect Location
The first step to creating a fabulous wedding photo booth experience is selecting the perfect location. Consider the overall flow of your venue and opt for a spot that is easily accessible, yet doesn't disrupt the main activities. It's essential to choose a well-lit area, preferably near a natural light source, to ensure high-quality photos.
Additionally, make sure the location is spacious enough to accommodate groups of people and props without feeling cramped. You want your guests to feel comfortable and be able to let loose in front of the camera!
2. Set the Mood with Props and Backdrops
One of the key elements of a successful wedding photo booth is the availability of creative and diverse props. Gather an assortment of props that match your wedding theme or reflect the personalities of the happy couple. From whimsical hats and oversized sunglasses to signs and chalkboards, the possibilities are endless.
Complement your props with eye-catching backdrops that enhance the overall aesthetic of your wedding. A simple, elegant backdrop can provide a classic touch, while vibrant and colorful options can add a fun and lively atmosphere. Mix and match to create variety and cater to different tastes.
3. Encourage Interaction and Engagement
A successful wedding photo booth is more than just a photo opportunity; it's an interactive experience that encourages guests to engage and have fun. Consider incorporating interactive elements such as themed hashtag cards, personalized photo booth strips, or even a dedicated social media station for sharing photos instantly.
Furthermore, appoint a friendly and enthusiastic attendant to guide guests, explain the process, and assist with props. Their presence will ensure smooth operation and help create a warm and welcoming atmosphere that encourages guests to participate and let their creativity shine.
4. Optimize Lighting for Stunning Photos
Lighting plays a crucial role in capturing stunning photos at your wedding photo booth. Natural light is always preferred, so if possible, position your photo booth near a window or any other natural light source. If natural light is limited or unavailable, make sure to provide ample artificial lighting that complements and flatters your guests.
Avoid harsh shadows or overly bright lights that can wash out facial features. Experiment with different lighting setups during the setup process to find the perfect balance that ensures excellent photo quality and enhances the overall ambiance of your booth.
5. Personalize the Experience
Add a personal touch to your wedding photo booth by incorporating elements that are unique to you and your partner. Create custom photo booth props with your names, wedding date, or inside jokes. Consider displaying framed photos of you and your partner alongside a heartfelt message for your guests to enjoy.
Additionally, you can include a guestbook near the photo booth, allowing guests to leave a personal message or stick their photo booth strips alongside their well wishes. This not only adds an extra layer of personalization but also becomes a cherished keepsake for years to come.
6. Promote the Photo Booth Experience
Ensure that your guests are aware of the exciting photo booth experience available at your wedding. Include details about the photo booth, its location, and operating hours in your wedding invitations or on your wedding website. This gives your guests something to look forward to and gives them ample time to plan their outfits and prepare for the fun-filled moments ahead.
Consider creating custom signage or chalkboard displays at the venue, guiding guests towards the photo booth area. You can also use social media platforms to showcase sneak peeks of the props and backdrops, creating anticipation and generating excitement among your guests.
Conclusion
In conclusion, creating a fabulous wedding photo booth experience is all about attention to detail, creativity, and personalization. By following these expert tips and incorporating fun ideas, you can ensure an unforgettable experience that will have your guests raving about your wedding for years to come.
Remember, Fototastic Events is here to support you throughout the process. We pride ourselves on delivering exceptional service and can help you bring your vision to life. Contact us today to discuss your wedding photo booth needs and let us create a truly unforgettable experience for you and your guests.